Huawei Enterprise Networking Solutions
Digital, intelligent and service-oriented
Huawei Network Solution Range
Huawei Campus Network Switch
Huawei campus switches are ideal for building future-proof campus networks with simplified management, high reliability and service intellegence.
Achieve non-blocking switching and zero packet loss in high-concurrency, heavy-load environments by leveraging full-programmable chipsets and innovative cell switching technology.
Realize wired and wireless convergence from access to core, manage up to 10,240 APs with a single switch, and achieve simplified O&M with unified user authentication.
Implement plug-and-play across the network, achieve network deployment/adjustment in minutes and respond to service changes in real time with Software-Defined Networking (SDN) and Virtual Extensible LAN (VXLAN) technologies.
Cloud Engine S5735- L Series Switch
Designed for enterprise campus network access and gigabit to the desktop, Huawei CloudEngine S5735-L is a series of simplified gigabit access switches that provide 12–48 flexible all-GE downlink ports and four fixed GE or 10 GE uplink ports.
Built on next generation, high-performance hardware and powered by Huawei's Versatile Routing Platform (VRP), the switches feature flexible Ethernet networking, diversified security control, and support for multiple Layer 3 routing protocols — providing higher performance and more powerful service processing capabilities for networks.
Huwei CloudEngine
Non-PoE 8-Ports Switch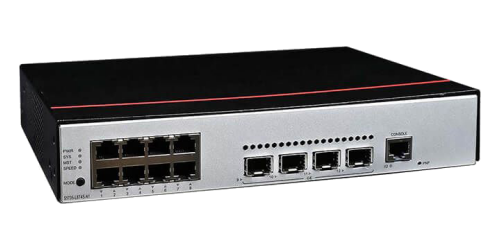 8 ports 10/100/1000 Base-T, 4-ports GE SFP
1 AC power fixed
Forwarding performance : 18 Mpps
Switching capacity : 24 Gbps / 336 Gbps
Huawei CloudEngine
PoE 24-Ports Switch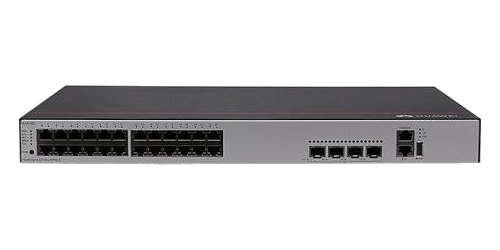 24 ports 10/100/1000 Base-T, 4-ports GE SFP, PoE+
1 AC power fixed
Forwarding performance : 42 Mpps
Switching capacity : 56 Gbps / 336 Gbps
Huawei CloudEngine
Non-PoE 48 Ports Switch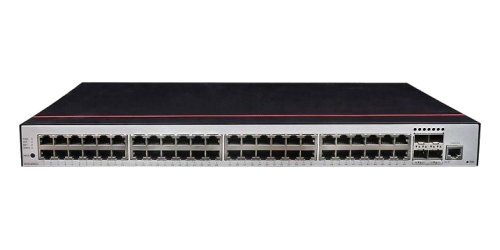 48 ports 1000 Base-T, 4-ports GE SFP
1 AC power fixed
Forwarding performance : 78 Mpps
Switching capacity : 104 Gbps / 336 Gbps
Huawei offers an extensive range of WLAN products to provide high-speed, secure, and reliable wireless network connections.
Only AirEngine Wi-Fi 6 features Huawei's 5G-powered antenna technologies, delivering 10 Gbit/s and beyond to fulfill bandwidth-hungry application requirement.
Unique to Huawei AirEngine Wi-Fi 6, 5G-powered radio algorithms ensure uninterrupted, lossless mobility for mission-critical services in all scenarios, effectively achieving service reliability.
Continuous Self-Organizing Networking
Combining continuous networking technology derived from Huawei 5G, with AI-powered intelligent O&M, AirEngine Wi-Fi 6 delivers a stable, baseline 100 Mbit/s experience anytime, anywhere.
Wifi 6 – AirEngine 5761-21 AP
A next generation indoor Wi-Fi 6 (802.11ax) Access Point (AP), AirEngine 5761-21 supports six spatial streams and features built-in Smart Antennas, where Wi-Fi signals follow users to deliver always-on coverage, with a maximum rate of 5.375 Gbit/s.
This AP excels in scenarios requiring high bandwidth and a high-quality network experience, from small and midsize enterprise offices and education institutions to retail outlets.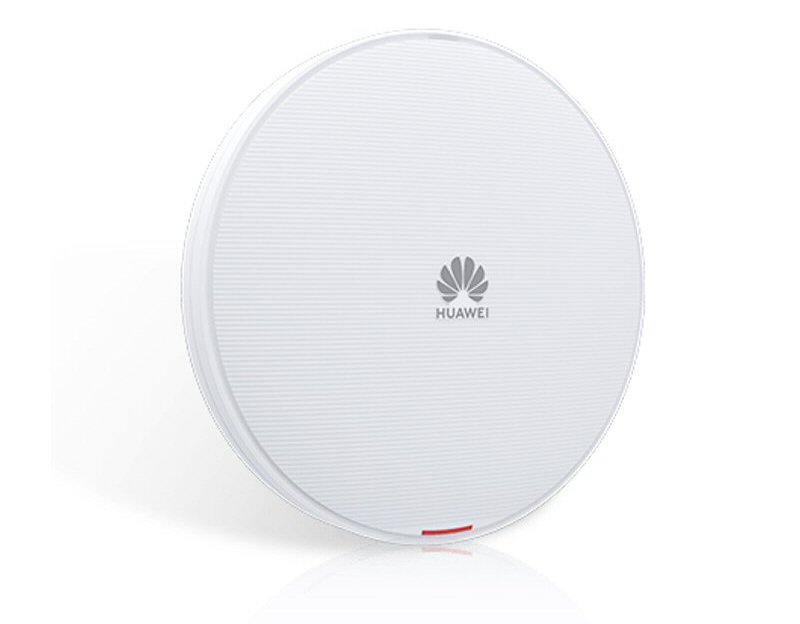 Features
Provides services simultaneously on both the 2.4 GHz and 5 GHz bands, at a rate of up to 575Mbps at 2.4 GHz (2×2), 4.8Gbps at 5 GHz (4×4), and 5.375Gbps for the device.
2x GE ports.
Built-in smart antennas to provide precise coverage for STAs, reduce interference, and improve signal quality.
USB interface can be used for external IoT expansion.
Supports Bluetooth serial interface-based O&M, CloudCampus APP, and precise locating of Bluetooth terminals
Supports the Fat, Fit, and cloud three working modes.
AC6508 is a small-capacity, fixed wireless Access Controller (AC) for small- and medium-sized enterprises. It can manage up to 256 Access Points (APs) and provides a GE switch function, achieving integrated access for wired and wireless users. The AC features high scalability and offers users considerable flexibility in configuring the number of managed APs.
When used with Huawei's full series 802.11ax, 802.11ac, and 802.11n APs, the AC6508 can be used to construct small- and medium-sized campus networks, enterprise office networks, wireless Metropolitan Area Networks (MANs), and hotspot coverage networks.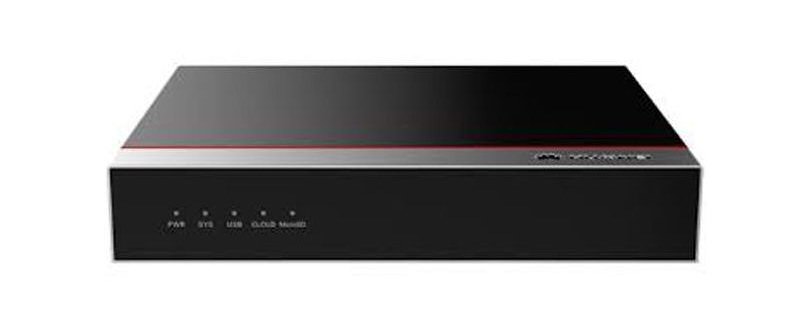 Access Controller – AC6508
Features
10 x GE + 2 x 10 GE SFP+
Forwarding Capability: 6 Gbit/s
Forwarding Modes: Direct/ Tunnel Forwarding
AC Active/ Standby Mode: 1+1 HSB or N+1 backup